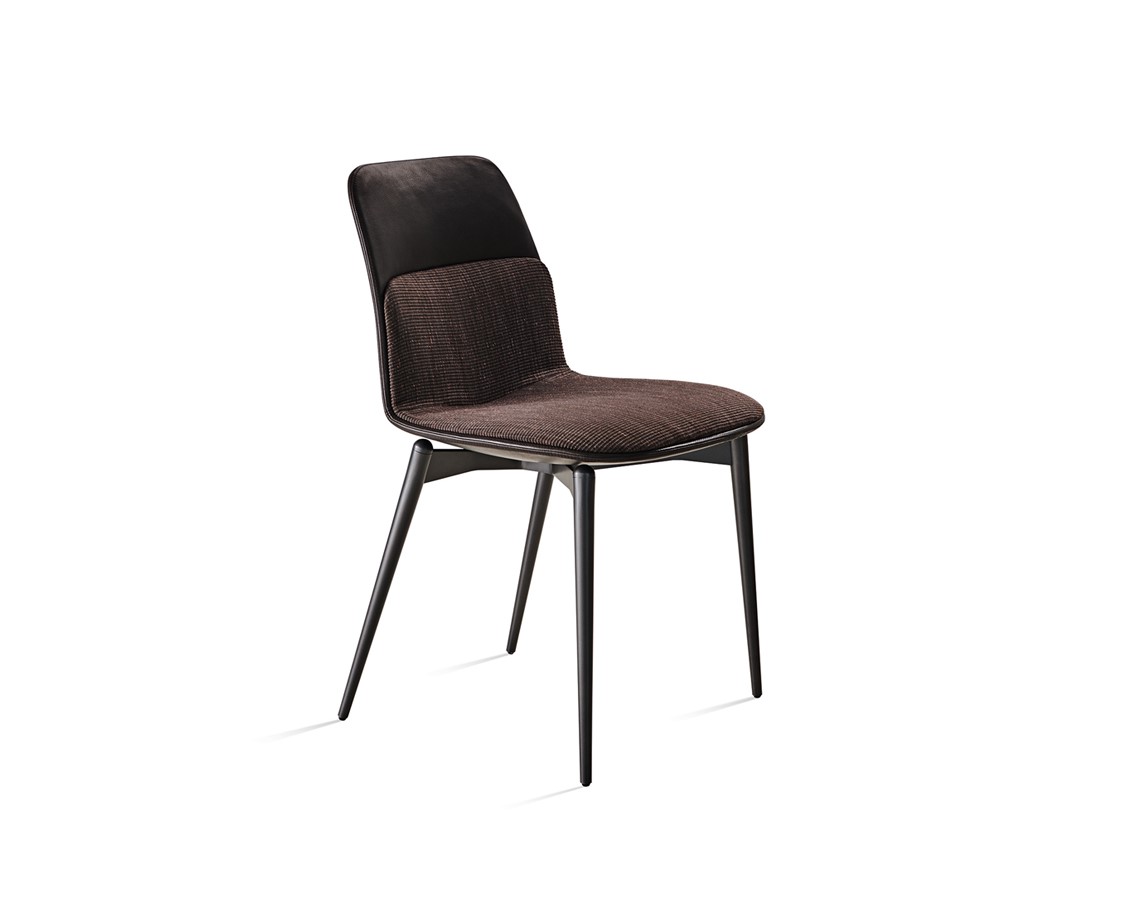 Designer BARBICAN
Brand Molteni&C
The Barbican Centre is an architectural complex designed by Chamberlin and Powell&Bon at the end of the 1950s. A center hosting a variety of the world's visual, theatrical and musical arts that perfectly reflects Rodolfo Dordoni's project for Molteni&C. A series of comfortable chairs suitable for all sorts of settings.
The design is based on a built-in padded seat, open or complete with armrests, the stiff polyurethane frame of which can be fully upholstered in textiles or leather, or alternatively the two materials that highlight the wrap-around shape of the chair.
The seat can have three types of bases made of different materials such as wood or metal in two versions, making Barbican perfect for use in diverse contexts. The wooden base with linked curves is perfect for important tables. The metal base, with its modern design, is perfect both round a table and with home office desks or console tables. The tubular version is light and airy, ideal for contract projects where ruggedness and practicality are prime considerations. Barbican is a versatile design that redefines the chair in a contemporary style.
More info