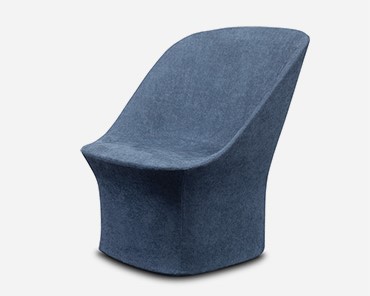 Designer Philippe Tabet
Brand Pianca
An armchair with an even softer and more enveloping backrest. The moulded seat – like the base – can be upholstered in fabric, leather or imitation leather, choosing any option from the Pianca range. The version on legs, on the other hand, can be made from solid black walnut or ash. The ample, inviting shape of the seat gives the armchair a welcoming, protective feel. Compared to its "sisters", Esse Lounge is more generous in its proportions, denoting a casual nature more geared towards offering a relaxing, restful break.
Finishing of the sample item (72×77 cm; h 83,7 cm) in our store: Velvet 55
Retail price: 1381 €, sample in store 670€
More info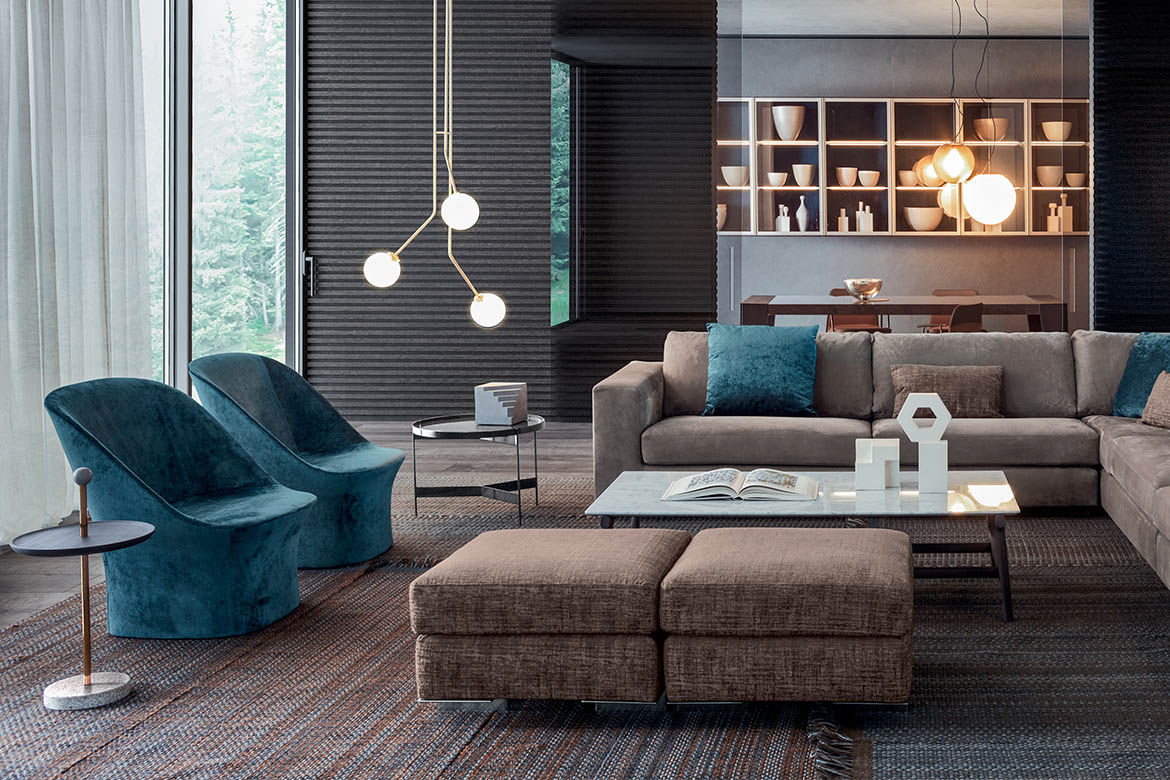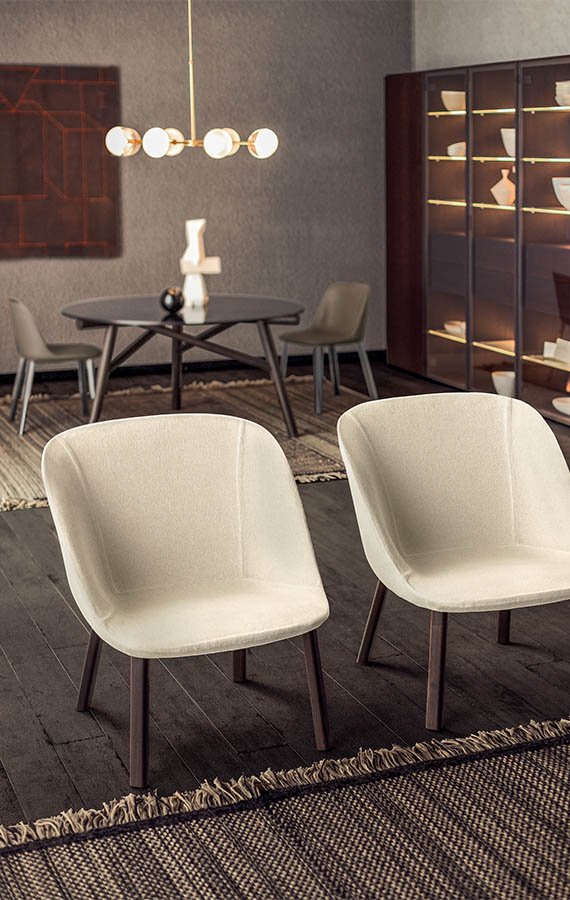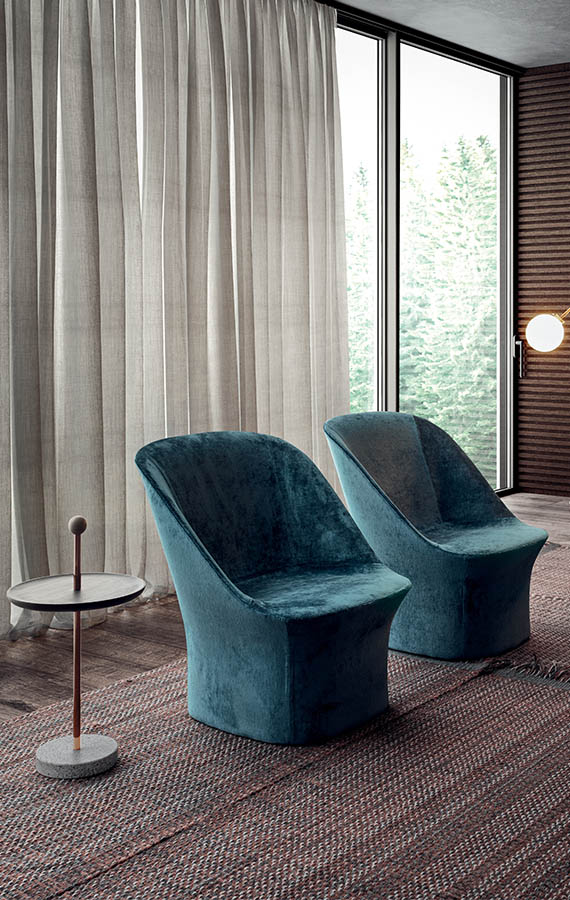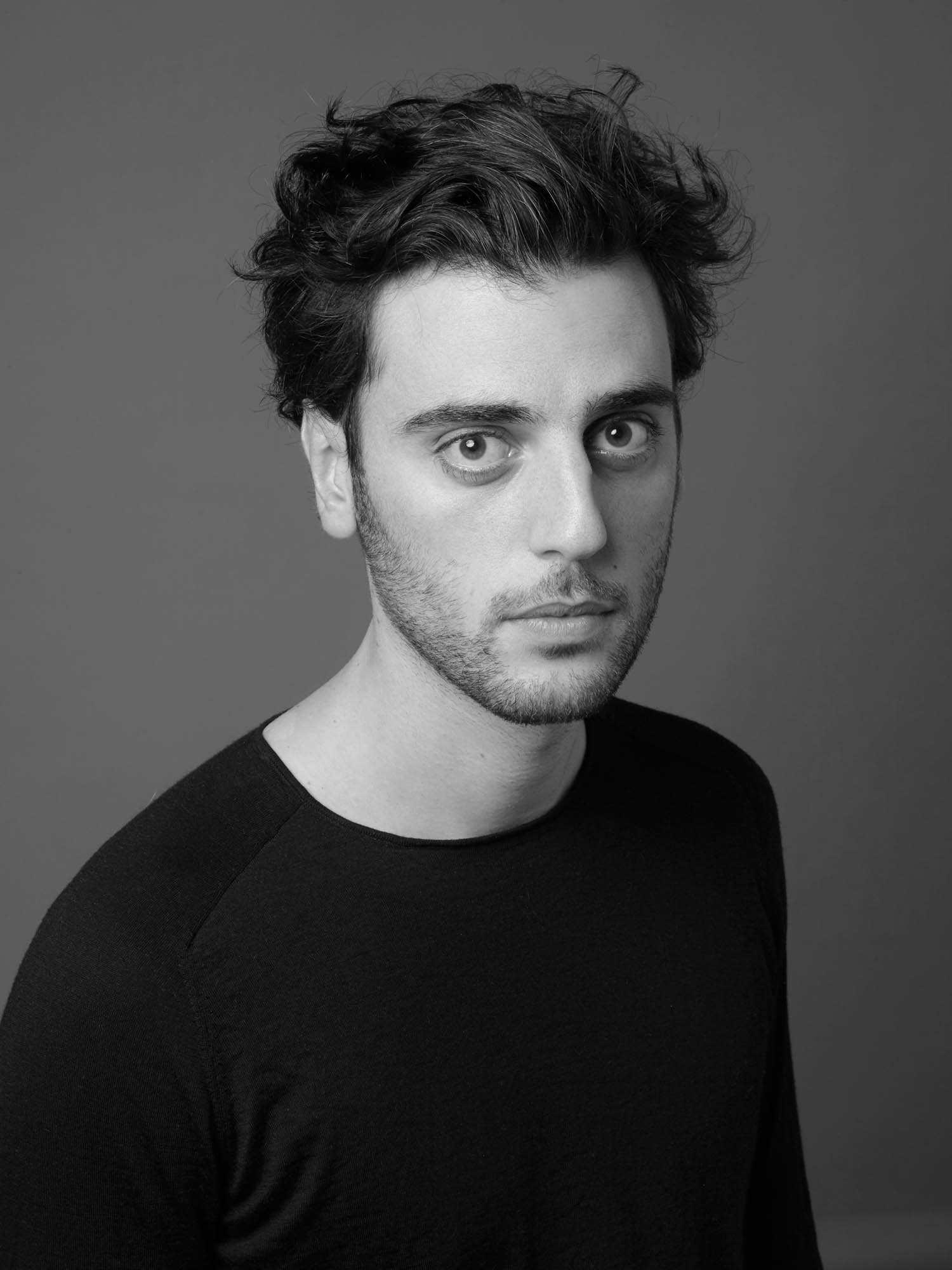 Philippe Tabet
---
… offers a wide range of services, from furnishing design to electronic devices. He gets inspiration from the past with the result of bring back to live memories. Philippe's process of giving new life to objects is really based on memory with the result of making shapes and functionality of these objects up-to-date.